HULA, Papua New Guinea
The land of the Unexpected

22-30 June 2019

An extraordinary trip in the remote village of Hula in Papua New Guinea.
Participate to an unforgettable kitesurf trip, connecting with people and supporting local projects.
Wind is blowing consistently from June till September (20/25 knots)
"Just these people were so nice, and just being able to discover such different, interesting and welcoming culture, in such a beautiful place. That's it. Even if there wasn't any kite surfing, it would have been just one of the best trips I ever had."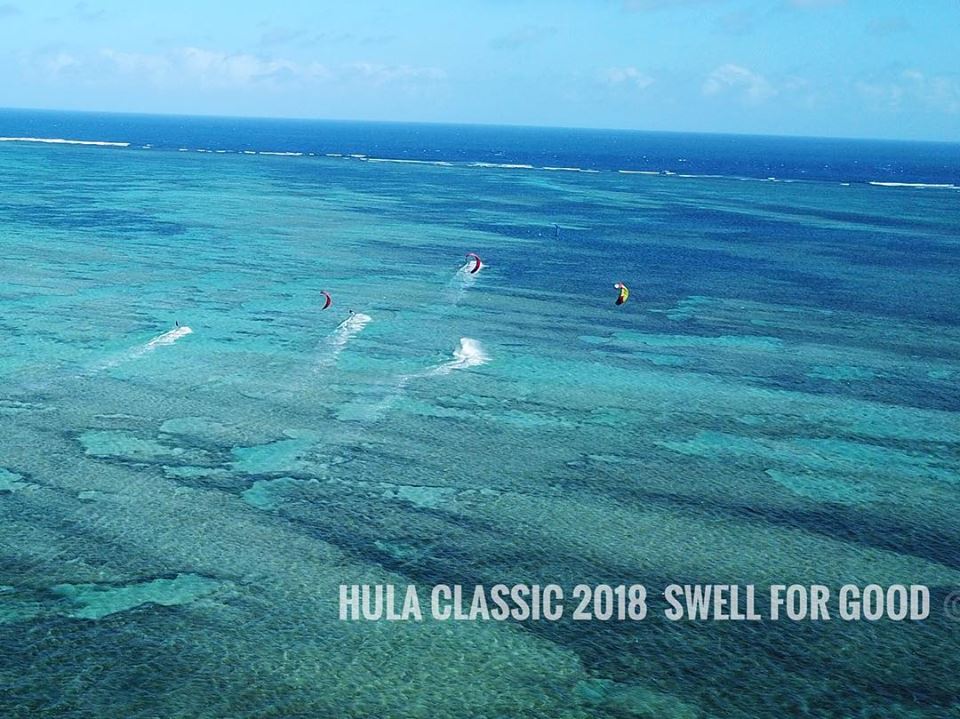 Enjoy the flat and shallow water in the beautiful lagoon. or take a short-distance flight to reach and the surf at the reef brake waves.
Meet children from Rivilina School or women from the Oil Coconut Education program and participate in an animated photography workshop, help to build a social kite bar and facilities, or design future projects  to support kite development in the village. 
Connect with the village people during the day and night and share experience with each other. Leave the beach at the sunset to experience night fishing and to bring back the fisherman.'s catch.
Visit the village and experience a traditional welcome from the people of Hula.
A$890

(incl. $60 membership)
22-30 June 2019

Personalised approach – individualised phone call

Maximum 10 members

Transfers to and  from airport

Projects based within the local community

8 nights 'accommodation in 

ULA'A RALEMANA KITEBOARDING

Breakfast, lunch and dinner included

Flights not included, 

Extra beverages and snacks not included.

IMPORTANT NOTE




All participants are required to book flights aligned with the shuttle on the arrival and departure (12:00pm on 22nd and 30th of June). Contact organiser for details.

As a traveler, you are fully responsible for arranging your own flights, visas and travel insurances. We will under no circumstances be responsible for your flights, visas and travel insurance. We advise that you wait until we have sent you a confirmation email and the official welcome letter before you arrange your flights, travel insurances.
Hula is a remote village located at 2,5 hours driving distance from Port Moresby. Hula and the surrounding neighbourhood are safe (ground and water).
Note that all participants are required to book flights aligned with the shuttle on the arrival and departure (12:00pm on 22nd and 30th of June). Contact Swell for Good for detailed schedule.
This village is authentic. Electricity is provided by solar panels and there is no running water. Toilets and showers are also authentic.
ULA'A RALEMANA KITEBOARDING (Beautiful Hula Kite) provides elementary comfort.
Projects are on a volunteering basis. A preliminary personalised call will determine your wishes and any skills you would like to share with the locals. 
Wind blows from 20 tol 30 knots consistenly from June to September.
Minimum 5 Participants 
Maximum 
10 Participants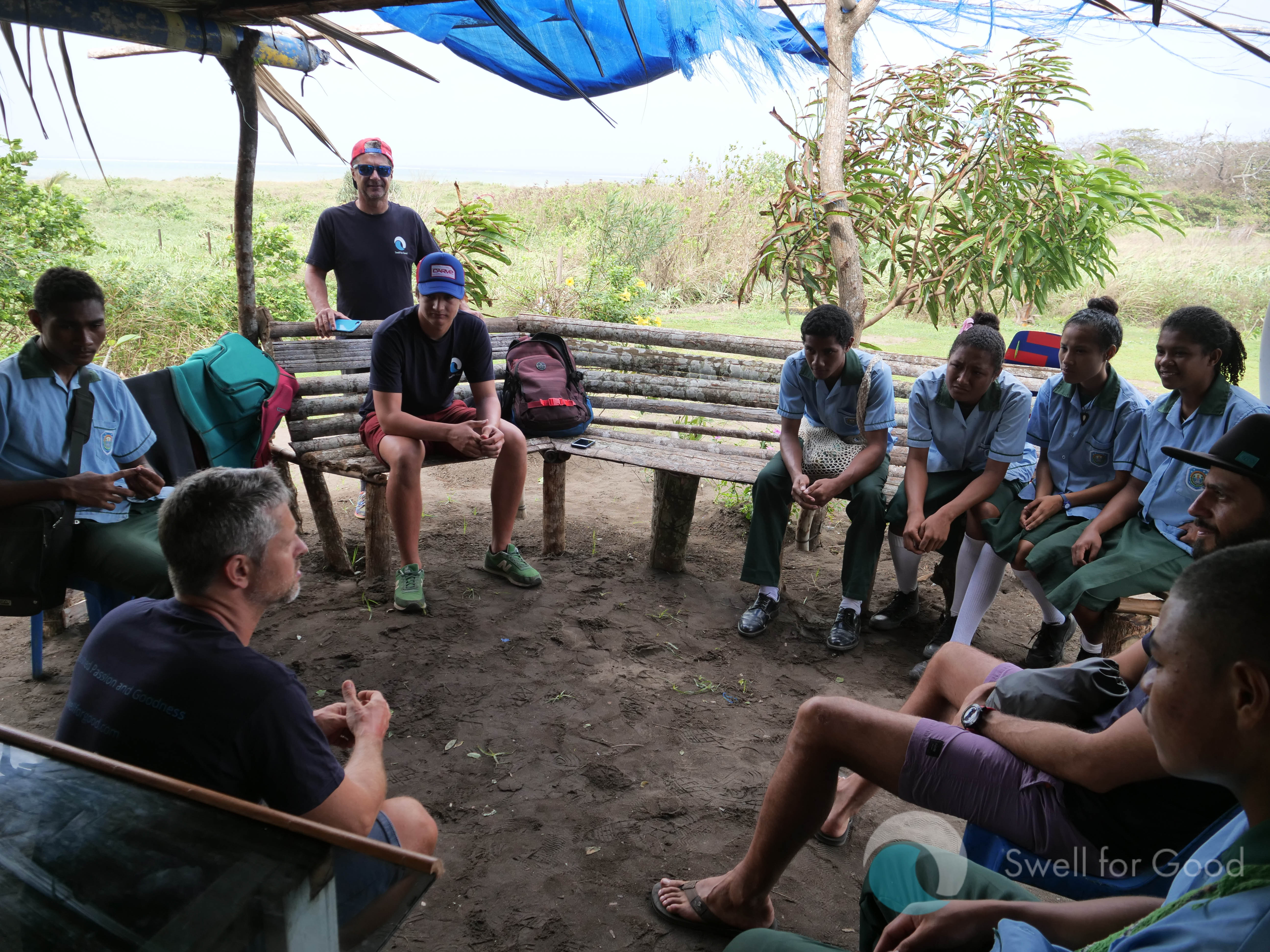 Education, Ocean project discussion, Entrepreneurship! BYO Ideas and Skills and share it with students and local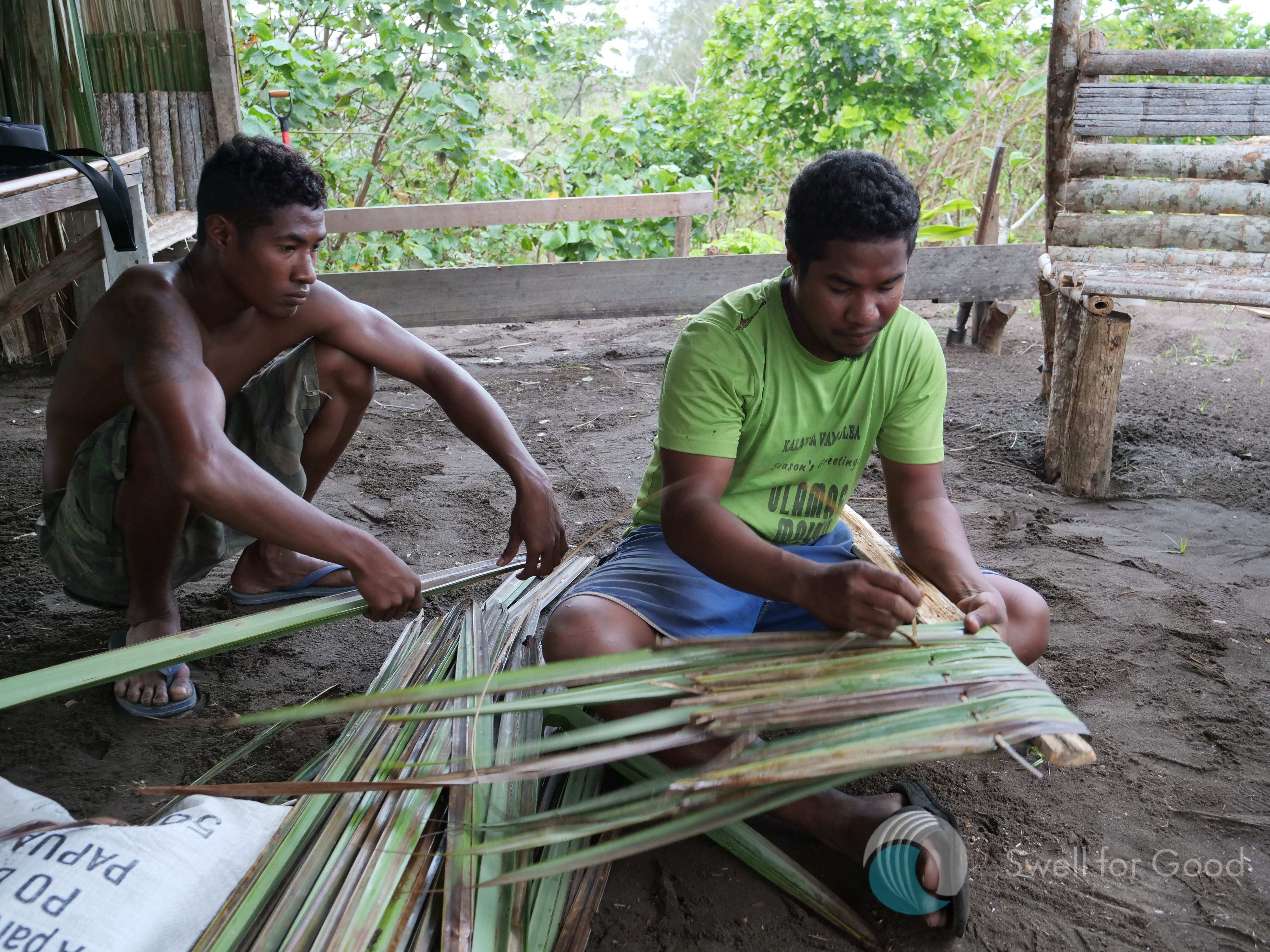 Be ready for boat night fishing, hut construction, coconut oil process and others culture exploration. 
With a gently southeasterly trade wind, you will enjoy the flat water in the lagoon or experience waves spots after the reef.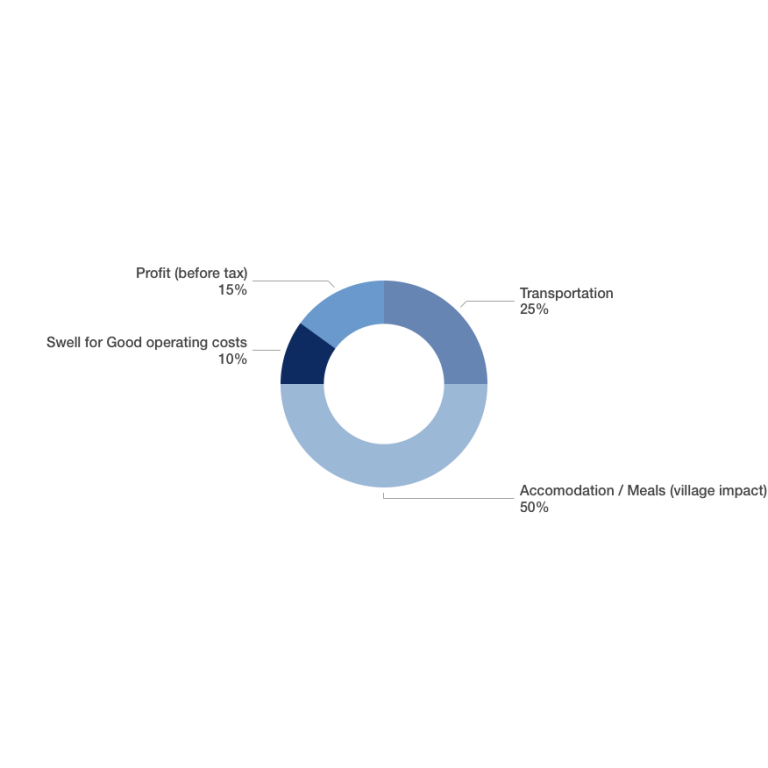 Swell for Good is committed to communicating costs and profit. One hundred per cent of the profits will be used for local projects in PNG.