Swell for Good aims to partner with identified and trusted organisations who work with  local communities. 
We use a project-based model to impact upon local needs and help towards education and ocean projects.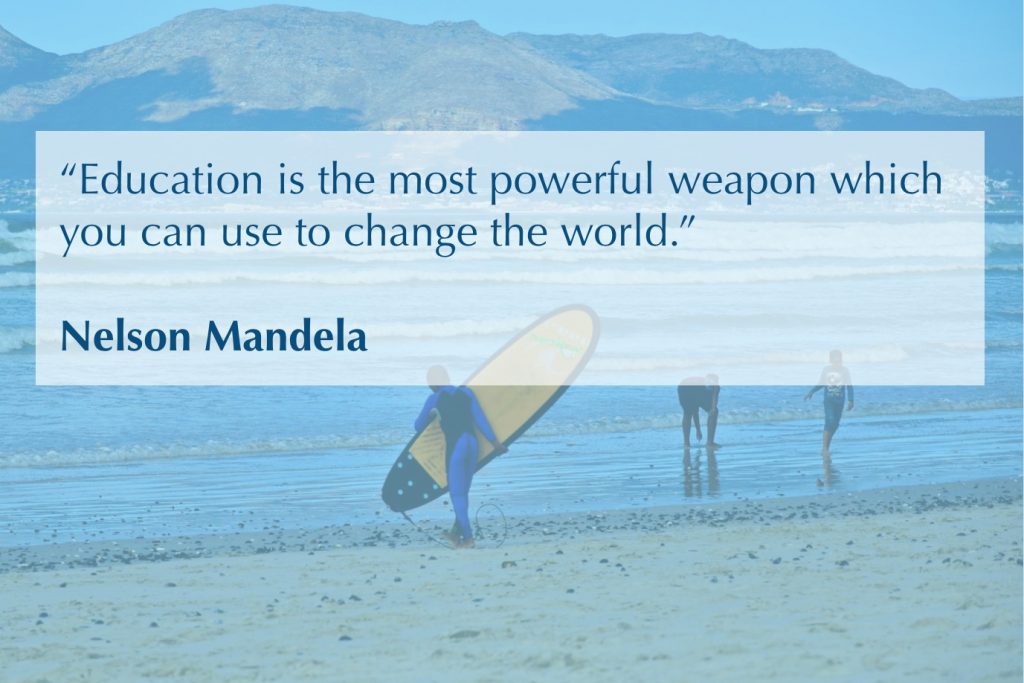 Education/coaching program
We believe that education is an important part of human development. Swell for Good supports projects where youth and young adults can benefit from their local environment and the ocean. We support school needs (equipment and stationary) but also specific learning skills, such as English proficiency, swimming lessons, photography and kite and surf repair workshops. 
The ocean is global and belongs to all. It is a key element of our ecosystem. Working on local projects, such as plastic recycling and cleaning programmes, contributes to global awareness and potentially business opportunities for local inhabitants. Swell for Good is partnering with existing trusted organisations to help in this way.